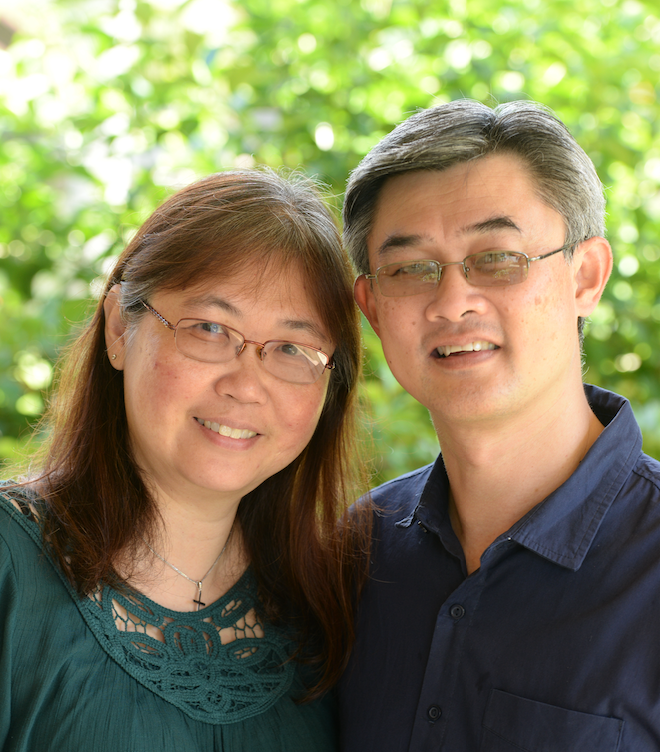 Billy and Fiona Seah serve at Care Channels International (CCI), a non-profit organisation whose ministry is in serving the poor and marginalised in Asia. CCI engage communities through a variety of health, education and livelihood programmes.
Billy Seah
Billy is the Strategic Coordinator at CCI. Within the CCI group, he helps to implement the strategy of transferring the Ministry's best practices from one country to another. He also assists in introducing marketplace practices and know-hows to CCI, involving himself from recommending system changes to organizing and providing training. His other major role involves linking CCI to partner organizations, churches and individuals. To this end, Billy and Fiona assist in identifying opportunities and formulating strategies for communications and creating a network of ministry partners.
Billy spent 25 years in the FMCG (fast moving consumer goods) industry before being called into full time ministry in 2013. He was sent by Yeo Hiap Seng Ltd to manage its North American operations in 1999. Work in the marketplace placed him and his family 7 years in Los Angeles and 8 years in New York City. Answering God's call, he joined InterVarsity and served in students' ministry in Singapore from 2016 – 2019. After finishing the 4 year assignment in students' ministry, God opened doors for Billy and his wife Fiona to join Care Channels International (CCI) in 2020.
Growing up, Billy was active in students ministry, receiving discipleship training from the Navigators and later serving actively in the National University of Singapore (NUS) campus ministry, Varsity Christian Fellowship, under the umbrella of the Fellowship of Evangelical Students (the global students ministry in which InterVarsity USA is a part of). He served in church in various capacities, from serving as a home group leader to being an adult Sunday School teacher, youth fellowship worker, choir director, children's Sunday School, nursing home ministry and as a deacon.
Billy likes photography and enjoys taking photos of nature, flowers and landscape in his travels. He delights in discovering God's creativity in the different fauna and geography in each new foreign land as well as God's creative impact on man through architecture, art, music and culture. He is a spectator of most sports with soccer and badminton being top of his list. Music is very much a part of his family life and he relishes the privilege of having the family serving as musicians and worship leading. The best family time would always have a wonderful session of praise, worship and jamming together.
Fiona Seah
Fiona's is responsible for Project Development at CCI. One of Fiona's roles is sharing and inviting individuals, organizations and churches to partner with CCI ministry areas in financing, supporting and walking alongside CCI's ground teams. She looks for opportunities to link people up, to be involved in various countries' ministry initiatives (e.g. education sponsorship initiatives, masking production initiatives, etc). Fiona also assists in organising and customizing missions trips / community service trips to the Philippines and Thailand ministry areas. Fiona has a part in editing and writing in various CCI publications such as newsletters, Annual Reports and marketing blurbs. She is currently co-writing a book on CCI ministries in the midst of the Covid-19 pandemic.
Fiona had a career as a purchaser in the hospitality industry before leaving Singapore in 2000 to join Billy in the US. She valued the years supporting the family as a homemaker and being there for their daughters during their formative years. As the girls grew into their teenage years, Fiona re-entered the workplace as an aqua-aerobics trainer and branch office administrator in a food company. Before accompanying Billy back to Asia in 2016 as an InterVarsity full-time volunteer, Fiona spent a few years as a Teaching Assistant for special needs children in a New York public elementary school.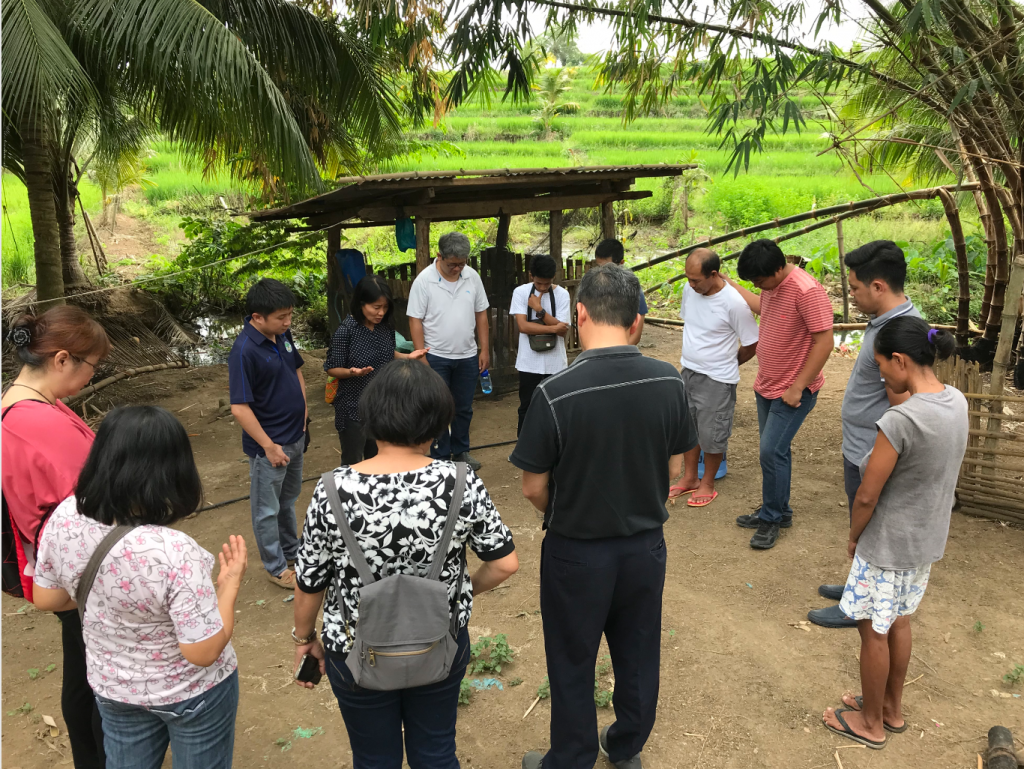 Fiona grew up in a church environment witnessing her father serve the Presbyterian churches of Singapore and Malaysia as a pastor and as the principal of Trinity Theological College in the 1970s. She was often involved in music ministry, singing, directing and being part of short term missions trips using music presentations as an evangelistic platform. More recently she served as a worship leader and participated in the ministry to the elderly in a few churches.
Fiona likes to potter in the kitchen, trying out different recipes from different cuisines. She loves to organize gatherings for a spot of hands-on cooking and a good afternoon of fellowship among friends. She likes to fish, go for short walks along the beach and also enjoys some gardening, growing vegetables and herbs in containers. She is quite adventurous with an inquisitive palate and delights in trying dishes from around the world 🙂 Music is a big part of her life. She loves spontaneous worship jamming with family, friends and even strangers!
Billy and Fiona
Billy attended ORPC from 1981 to 2000, and from 2016 to present time. Between 2000 and 2016, he was working and living in the US with his family.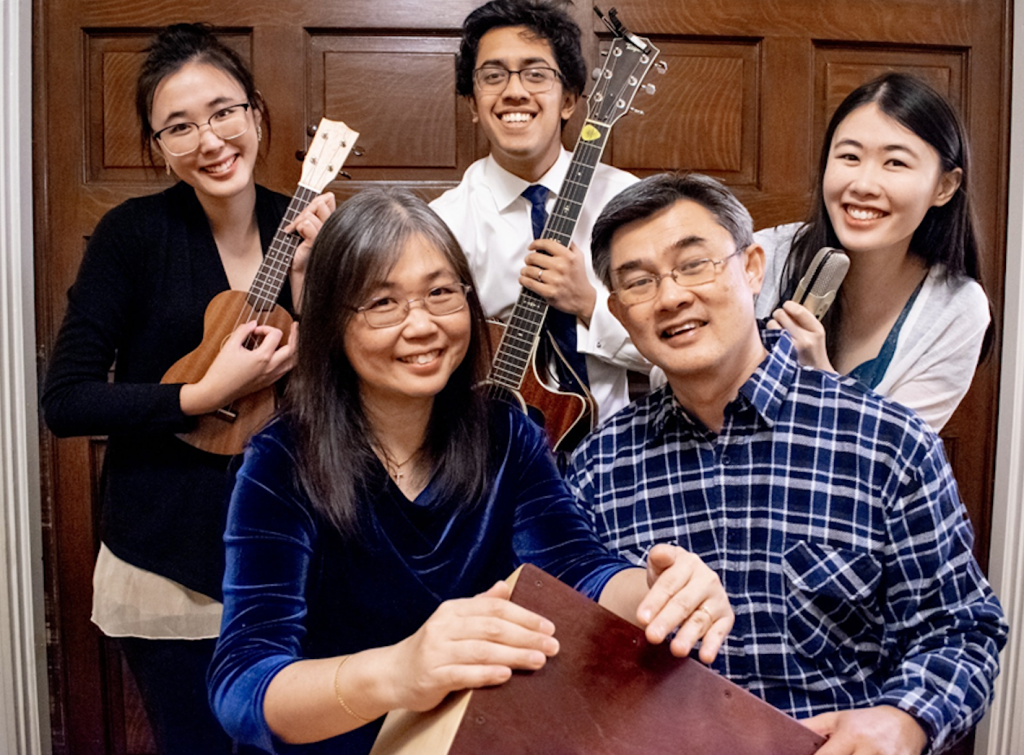 Fiona started attending ORPC in 1988 and left in 2000 to join Billy in the US. The family returned to Singapore and ORPC in 2016. Billy and Fiona met at the youth choir in 1991 and were married in ORPC in 1994. They have two adult daughters, Marianne and Melanie, who were both baptised in ORPC. Their daughters live in Pittsburgh, US. The couple recently became grandparents in July with the arrival of Calum, born to parents Melanie and Rauhit.