Lion has served with Evangelism Explosion International (EEI) and Evangelism Equipping Mission Singapore (EEMS) since 2009.
Born and raised in Indonesia. Lion graduated from Surabaya University with a Bachelor Degree in Electrical Engineering and a Master of Management in Finance. He started his career as a university lecturer in electrical engineering in Surabaya University, before moving from academia to a business role in an office equipment and computer hardware company.
In Indonesia, Lion served in various concurrent ministry roles in his local church, including as Chairman of the daughter church (GKA Gloria Galaxy) board, Treasurer of the Missions Department in the main church (GKA Gloria Pacar) and Secretary of the School board for the schools affiliated with his church.
Lion is currently the National Director of EEMS.
Evangelism Explosion started as a US organization over 50 years ago. In Singapore, it is called Evangelism Equipping.
Evangelism Explosion (and Evangelism Equipping in Singapore) is a ministry that trains people how to share their faith in Christ and how to bring people from unbelief to belief. It utilizes a variety of components including prayer, actual on-the-job training where the experienced lead the inexperienced, and the principle of spiritual multiplication. More information can be found at EE site and EEM Singapore site.
In 2004, Lion relocated to Singapore with his family to commence his Master of Divinity at the Singapore Bible College. He completed his field education and internship with the Indonesian congregations in Bukit Batok Presbyterian Church (2005-2007) and Orchard Road Presbyterian Church (2007). Lion was Pastor of an independent English church (2007-2009) before being called to serve in the Evangelism Equipping organization. Whilst at EEMS, Lion completed his Doctor of Ministry with Union University in Jackson, USA.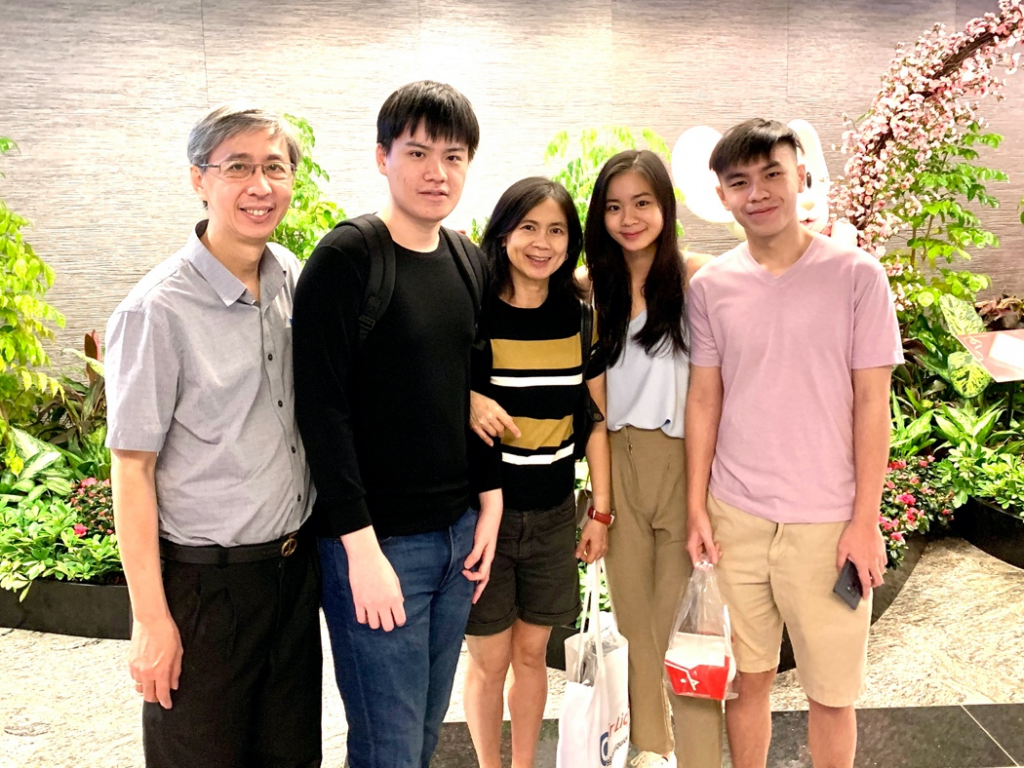 Lion and his family have been worshipping with the English congregation of Orchard Road Presbyterian Church since 2009. Lion and his wife Lily are parents of three children, Winson, Wilson and Winne. Engineering runs in this family, with Lion himself initially trained as an electrical engineer, wife Lily (chemical engineering), eldest son Winson (aeronautical engineering), Wilson (mechanical engineering). Daughter Winnie is studying real estate at NUS.
The family are now Singaporeans, having lived here since 2004. Lion enjoys reading and count bak kut teh and durian among his favorite food.