Paul is a Computer Consultant at Wycliffe Bible Translators where he provides IT support for the work of Wycliffe, both in Singapore and in the Asia region (mainly Malaysia and Indonesia). He candidly sees this as a "jack of all trade" role – server maintenance, networking, small scale software development, troubleshooting, computer training, etc
For more than 75 years, Wycliffe Bible Translators has helped people around the world translate the Bible into their own languages. Wycliffe believes that Bible translation is most transformational as a locally led, sustainable ministry of the church. Wycliffe USA serves together with churches and Bible translation organizations around the world so that local churches have Scripture and other resources to meet their spiritual needs, along with the capacity to continue to meet those growing needs in the future.
Paul was called to Christian ministry a few months after he graduated from the University of Manchester (UK) with a BSc (Hons) in Aeronautical Engineering. In 1987, he joined Wycliffe Bible Translators as a computer support staff.
Between 1990 and 2002, Paul was with Wycliffe in Ghana, West Africa, where he served with the Ghana Institute of Linguistics, Literacy and Bible Translation.
When Paul's assignment in Ghana was completed in 2002, he returned to provide IT support with Wycliffe in Singapore and the region. Over the years, his work in "IT support" has evolved significantly in breadth and scope. Paul also volunteers his time as ORPC's in-house IT support personnel.
Paul and his family have a seven decades long association with Orchard Road Presbyterian Church. He was brought up in ORPC from birth and has worshipped here since, except for his time at University in UK (1983 to 1986) and his time serving in Ghana, West Africa (1990 to 2002).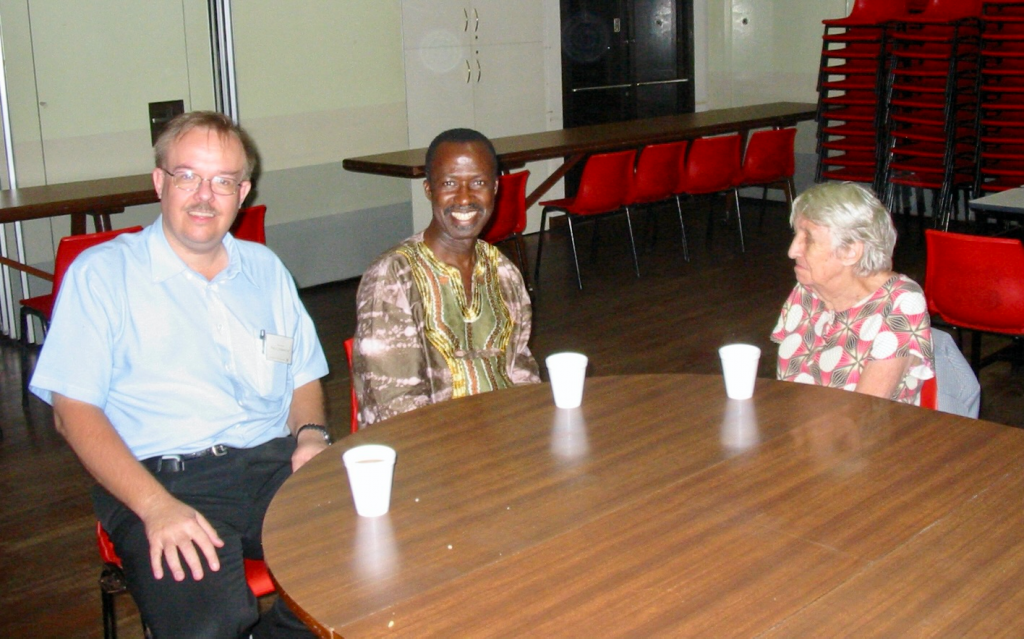 Paul's parents, the late Dr Desmond Sydney Johnson and the late Dr Anne Johnson first arrived in Singapore in 1951. They were lecturers in Zoology and Botany respectively, at the then University of Malaya (now National University of Singapore) and Nanyang University (now Nanyang Technology University). Paul's parents started attending Orchard Road Presbyterian Church in early 1952 and were later ordained as Elders of the church. Elder Dr Anne Johnson later became a Pastor and was ordained in ORPC as an Associate Minister. Rev Dr Anne Johnson has authored an OPRC classic, "The Burning Bush", on the history of Orchard Road Presbyterian Church. Unfortunately, this book is now out of print.
Paul enjoys reading in his spare time. In recent years he has started exercising by walking several km every day.