Lee Tzu is the Executive Assistant to the President and English Language Program Coordinator at the East Asia School of Theology (EAST) since 2013.
The mission of the East Asia School of Theology (EAST) is to develop and equip Christian leaders for the fulfilment of the Great Commission in East Asia and around the world.
East Asia School of Theology (EAST) was established by Campus Crusade for Christ International in 1992. The school began with the purpose of developing and equipping Christian leaders for East Asia and the world. It is a legal division of Cru Asia Ltd., a registered charity incorporated in Singapore. To date more than 400 men and women have graduated from EAST. They are scattered across Asia and around the world. Many of them continue to serve in full-time vocational ministry or bi-vocational marketplace ministry.
Lee Tzu serves as a member of the EAST Leadership Team (ELT), EAST alumni ministry and the financial aid committee.
Her work involves being the supervisor of the English Language Program team, teaching and coaching students, and leading a mentoring group.
Her ministry experience included church ministries and administration, children and youth work, ministry to disadvantaged women and teaching English as a Foreign Language. During her time in Edinburgh, Scotland, UK, Lee Tzu served in the ministry to the homeless. Between 2004 and 2013, Lee Tzu served at Campus Crusade for Christ (CRU).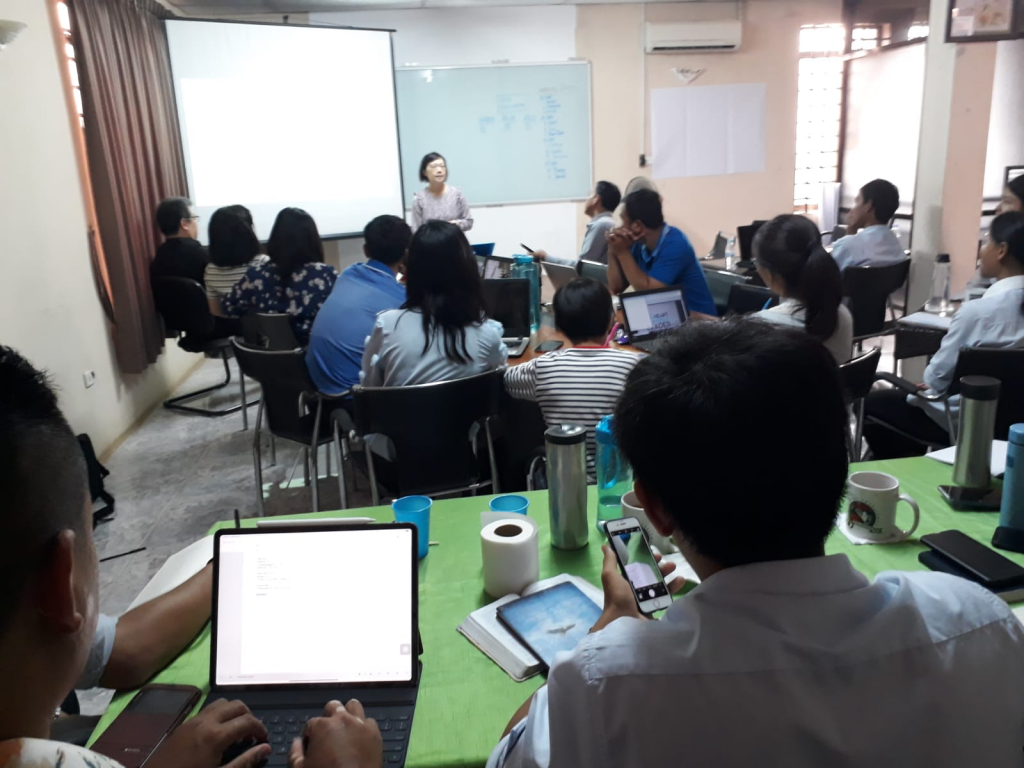 Lee Tzu graduated with a Bachelor of Arts (Hons) in Sociology, University of London (UK). She later completed her Master of Theology in Christian Ethics and Practical Theology at the University of Edinburgh (UK).
Lee Tzu and her husband, Rev Joseph Teng (retired Pastor at ORPC), worshipped at ORPC between 1991 and 1993 prior to leaving for Scotland. They returned to Singapore and ORPC in 2000 after completing their studies at the University of Edinburgh (UK),
During her leisure time, Lee Tzu enjoys having coffee with friends, watching movies and walking.